Coco Van Oppens Photography
Coco Van Oppens has built a name for herself working internationally as an on-set photographer, also called a unit stills photographer. She tells us more about this unique genre, the importance of wearing an invisibility cloak while on set, and her favourite gear to take along.
How did you get started in motion picture stills industry
I started in the film industry back in 1992 when I was living in Costa Rica, shooting adventure travel brochures. I heard that director Ridley Scott was shooting a movie in the country, so I contacted the production company. Because I speak Spanish I was hired as an assistant director on the 2nd unit, and my job involved translating, some production and unit work.
 1492: Conquest of Paradise was an incredible movie to start my career on. After three months of filming in beautiful locations (cloud forests and wild beaches) I knew I wanted to do this for the rest of my life.
When on set, how do you go about doing your job?
As an on-set photographer you are expected to cover the on-set action. Your job is to capture the most iconic imagery, and behind the scenes moments. The art of this job requires you to be in stealth mode most of the time and to dance around other crew members without getting in anyone's way.
 Being aware of the actor's eye line and wearing an invisible cape are especially important attributes to have as an on-set stills photographer. Technically you must be proficient, this means knowing and trusting your equipment. The Fujifilm X-series has been an awesome partner for me in this respect.
Do you have set times you can shoot and are they specific to what you should shoot?
There are no allocated times for you to shoot on set, you are there for the day, watching and always ready to capture. Hopefully, there are scenes that have been identified as important 'must gets' by the marketing and publicity departments.
Who is your favourite celebrity you have shot and why?
Tough questions, every actor offers something special. Some are easier than others to photograph, but in my line of work it's best not to have favourites😉.
If there is one movie that you wish you could have photographed, which is it and why?
The Revenant – incredible cinematography which in turn, makes our job so rewarding. Time of day was very considered in The Revenant, they only shot with the best natural lighting conditions (early morning and late afternoon) – what a joy! The other movie would be 1917, actually any movie with cinematographer Roger Deakins at the helm.
For TV series I am lucky to have worked on Raised By Wolves – a science fiction masterpiece.
What is the go-to gear you use?
In my camera bag are three Fujifilm bodies – an X-T2, X-T3 & X-H1. My go-to lenses are 16-55mm – f2.8, 50-140mm – f2.8 and the 35mm – f2. I really want to try out the X-T4 before the X-T5 arrives😂. The GFX system is definitely on my radar.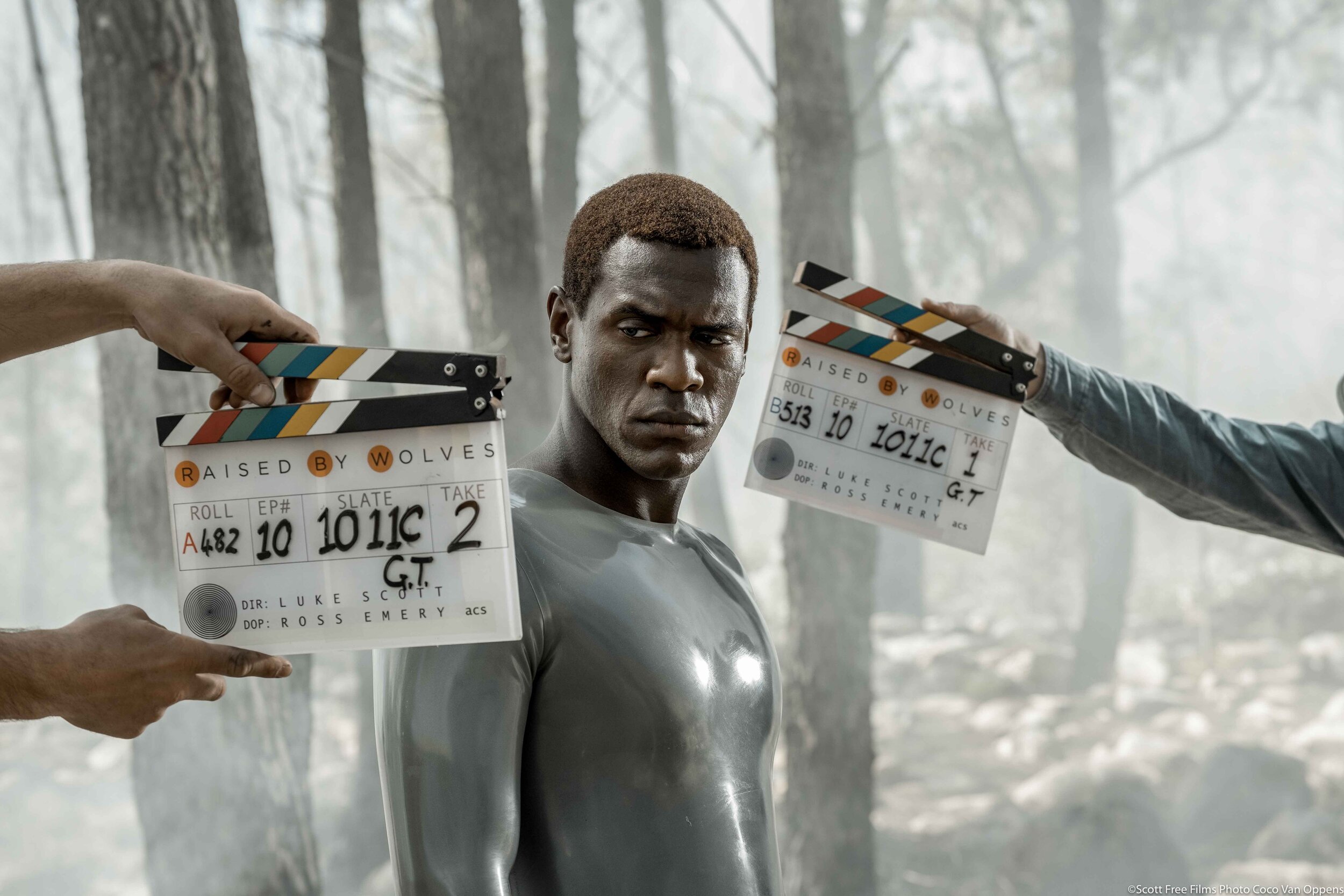 Was it difficult to be accepted into The Society of Motion Picture Still Photographers?
It was a process, there were certain criteria you had to meet, like a minimum of eight years as a full time on-set photographer. I curated a portfolio which was judged by a panel of 12 international unit stills photographers, with a minimum of nine votes necessary in order to get through.
 It was my first time applying and I really had no expectations of making it through, but once the application was sent, the waiting to hear was definitely nerve-racking.
Does being a member open more doors for the future?
I am sure it will, it is early days but having access to my peers via a private Facebook page where I can ask for advice and guidance is very helpful and inspiring at the same time. On-set photographers work very much on their own so having this avenue open to dialogue is a breath of fresh air.
Do you have any tips to provide young photographers just starting out?
Starting out as a photographer can be a lot of fun, but it is important to gain as much experience as you can, sometimes even doing jobs for free just to get a foot in the door.
I started out assisting many different types of commercial photographers and this gave me a great insight into how to run a business, deal with clients and how to speak to models and actors.
As a photographer I believe your character and personality can determine the type of photography you end up doing. For example, the outgoing personality may gravitate to fashion or wedding photography, shyer personalities may resonate more with architectural or landscape photography.
Whatever your inclination, what is important is to develop many qualities – from technical skills to interpersonal skills as well as listening skills. It's a combination of these that will lead you to where you will feel most comfortable.
Being a reliable and punctual individual who shows interest in what you are doing is paramount to getting hired on your first or next project.
Thanks Fujifilm SA for the opportunity to be interviewed.