Roadtrippin' with the Fujifilm X-S10
Lucky me got a welcome break from the everyday grind over a long weekend recently when friends of ours invited us to their new home on a game farm near Bela Bela.
As the icing on the cake, I was asked by Fujifilm to give the X-S10 a whirl, which, thanks to its size and versatility, is the perfect camera for a trip of this nature. Here is why:
the X-S10 has the complete set of Fujifilm film simulations released so far,

it has the option to save a film simulation recipe in its Q-Menu, and

it's just the camera to challenge myself to produce SOOC jpegs using one of Fuji X Weekly's recipes.

I first shot using "Fujicolor NPS 160 Pulled" but quickly changed to "Fujicolor C200" as I felt the warmth this recipe added to the photographs was exactly what was needed while shooting on a winter's day.
Hitting the Road
Scenes from The Car
It had been a while since we had taken a road trip, so we decided to explore the back roads. But since we didn't really have a lot of time to spend on our journey, I had to promise my husband that I would not make him stop every five minutes to take another photo. Instead I shot out of the open window of the moving vehicle. Easy-peasy with the compact X-S10.
From Tar Road to Lots of Dust
My husband made the mistake of relying on me to find a "back road" to travel on. No idea why he keeps doing this, since we both know that my navigation skills are far from reliable – even when using Google Maps. Of course, I had to find the "back road of back roads".
When the tar came to an end, it made way for pretty (but) dusty gravel and I didn't mind in the least. It made for lots of photo opportunities.
From the Middle of Nowhere to Bela-Bela
Eventually, our very straight gravel road lead us to Bela Bela. Time to find "Verloren"!
Verloren
Our friends were already expecting us at the entrance to the game farm and as we followed them to their home, we got a first look at the reserve. I wasted no time in quickly recording this special moment.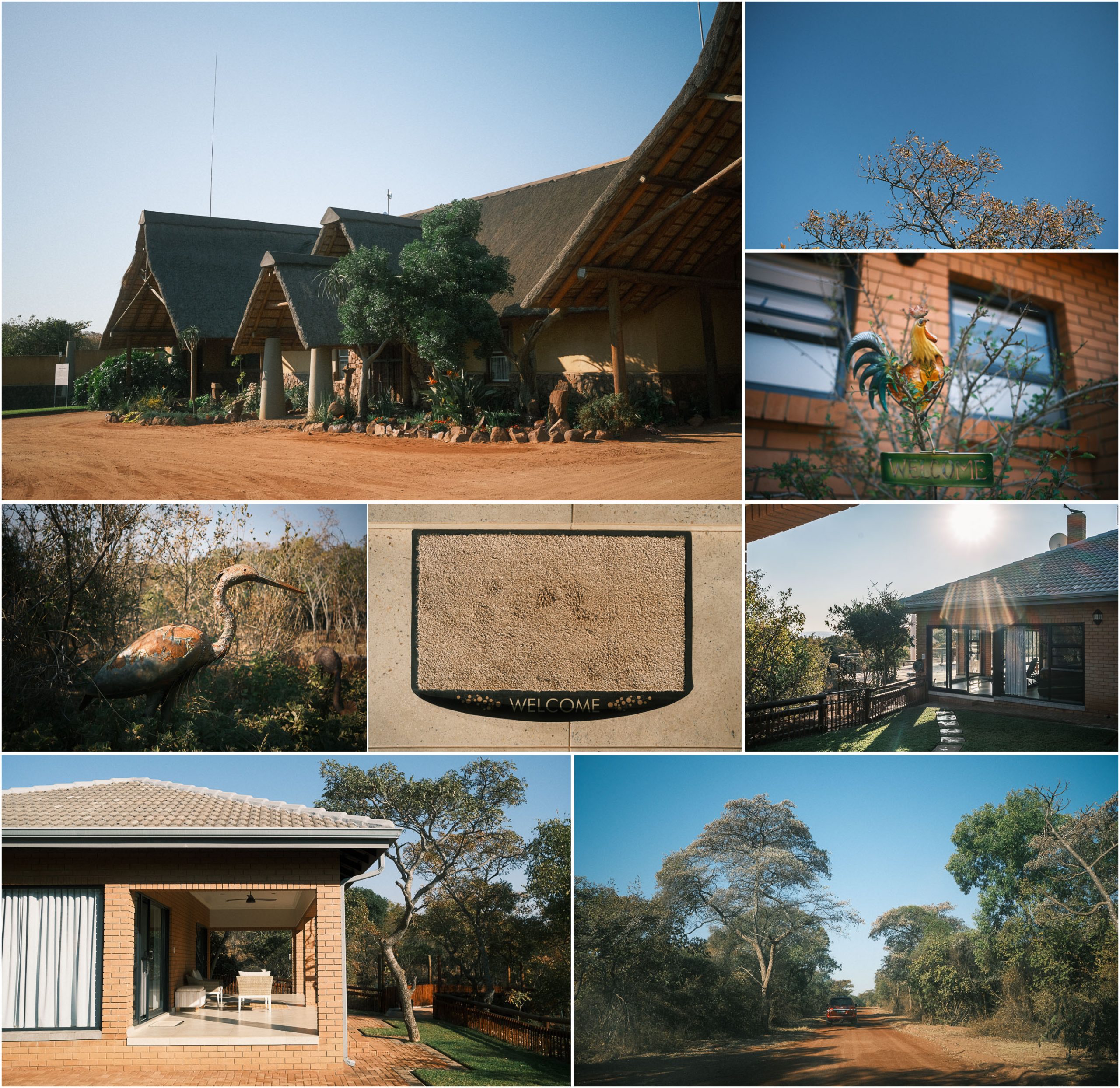 A Pretty Piece of Africa
We had really missed the bush and my heart skipped a beat at the sight of the vast landscape, thorny bush veld and rusty-red roads. And even as we drove in, we spotted wildlife along the way too.
Open Doors
Our friends have a beautiful home – a haven of peace and warmth – and we got showered with hospitality from the moment we stepped inside.
With the X-S10 in hand and so many new places and angles to explore, I went for a walk-about and found a couple of scenes that I shot in Fujicolor C200.
About the X-S10
The camera is quick and easy to adjust to. Using it is a breeze, whether you have shot Fujifilm before or not. As a seasoned user, I found it very intuitive and, thanks to its size and handy grip, super awesome to handle.
It offers all the Fujifilm features I have grown accustomed to and treasure so much. So it was no surprise to me that it also delivered very pretty SOOC jpegs.
Hiking in the Gorge
On the morning following our arrival, we felt energetic enough to take a hike down the gorge in the reserve. I even managed to get my husband to pose at the entrance, but failed to convince Spot, our dog. Do you want to know why? The moment he sees me with a camera he usually looks the other way. Pets…
As we hiked through the gorge, the light was really pretty as it seeped through the dense treetops. It turned out to be a tame and gentle adventure, and carrying the lightweight X-S10 was highly appreciated and it made the outing even more enjoyable.
The experience reminded me of my first holiday with my X100s – way back when – as it was refreshing, fun and easy to take images along the way, while still being able to take-in the surroundings.
A Game Drive, Plains Game and other Beasts
Later that afternoon our friends took us on a game drive. In a golf cart and with a dog on the back seat, too. A first for all of us and so much fun.
The open and casually moving golf cart made for a good platform from which to take photographs. I was able to move the camera quickly and easily from one side to the other to grab shot after shot after shot without any effort for the entire duration of the outing.
Winding Down and Charging Up
Nothings beats the feeling of a day spent outdoors coming to a close in the Africa bush. Snacks and sundowners with friends while the fire in the braai is slowly taking shape is definitely a never-to-be-missed part of it. Soul food!
Thanks to our wonderful friends, no effort was spared at making sure all culinary wants imaginable were well attended to.
What it all comes down to
Phenomenal days, crowned by exceptional evenings in wonderful company around a fireplace, while feasting on delicious fare from the braai. Friendship is precious. Life is beautiful.
As for the camera:
the X-S10 loaded with the Fujicolor C200 film simulation recipe was the perfect companion for these two days. It fitted right into the special moments in which the time spent with good friends was more important than chasing perfect photo opportunities; and

the compact design and features of the X-S10 let me capture my experience effortlessly. It delivered awesome jpegs straight-out-of-camera (sooc). I am super happy with the results and my collection of precious memories that will let me cherish this break-away for a long time.